Lenette Bender
Association Manager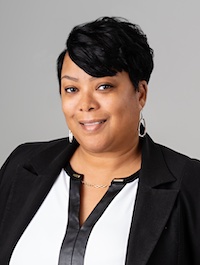 Lenette's professional journey has provided her opportunities working in the fields of healthcare, governance and compliance, academics, and hospitality. She received her master's degree in Business Administration from Walden University and her bachelor's Degree in Healthcare Administration from the University of Phoenix. Her experience working for non-profit organization managing communications, marketing, membership retention, strategic planning and team building led her to the team at Status Plus.
Lenette is always looking for ways to exercise her creative side while finding ways to enhance processes and work-flow efficiencies. She is a life-long learner that enjoys trying new things while thinking out of the box. She thrives on maintaining the highest level of professionalism towards her peers, team and clients and is motivated to provide exemplary leadership.
A perfect day for Lenette involves joy, lots of laughter, time with good people and family, and fun with her pup (babygirl). Her motto is "Be the reason someone smiles today". She is inspired by new opportunities, challenges, initiatives, and creative strategies working to advance long-term goals for the clients in which she manages.
Lenette is a member of the American Society of Association Executives (ASAE) and Associations North where in 2019, she graduated from the Diversity and Inclusion Leadership program; the first cohort offered by (Associations North).