Wilma Boon
Financial Specialist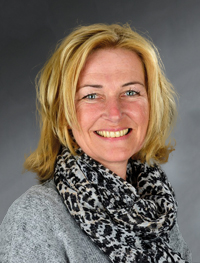 In the beginning of 2023, Wilma started her career at Status Plus in the Netherlands in the position of Financial Specialist. In this position, she will be an important member of the finance team and for the remaining part, Wilma will also be responsible for general administrative tasks for Status Plus' clients.
Before she joined the company, Wilma worked for various companies in a similar position, including 20 years within a wholesale company and 8 years within a real estate agency. Although she really enjoyed that work all those years, she decided for herself that she was ready for a new challenge, which she found at Status Plus.
Together with her friend and their 3 children, aged 19, 21 and 23, Wilma lives in the town of Uitgeest. From there, it takes her about 20 minutes by (electrical ) bike to get to the office in Wormerveer.
In her free time, she likes to go out for dinner with friends, to visit concerts, to go out for weekends or to go to the sports field, watching her kids play soccer. When it comes down to sports, she herself prefers to go to the gym and to do a bit of running.