Tessa Benitez
COO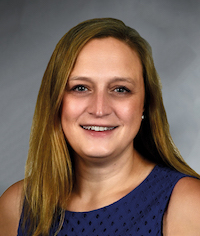 Tessa has over 12 years of experience working in association and meeting management. In 2003, she earned her bachelor's degree in science with a marketing and sales specialization from the University of Applied Science (HES) in Amsterdam. During and after her studies, Tessa worked in the hospitality industry where she further developed her organizational and hospitality skills.
In 2008, Tessa joined the Status Plus team in the Netherlands and oversaw many meetings for national and international associations, as well as events commissioned by Dutch government agencies. The following year, she expanded her focus to include association management, which was a great fit for both Tessa and Status Plus. Over time, she has developed comprehensive knowledge of association management with a focus on medical non-profit associations, organizational development, financial management, membership management, fundraising strategies, and meeting organization.
In 2013, after moving to the United States, Tessa rose to her current position as COO of Status Plus LLC, and currently lives with her husband and two children in the greater Minneapolis/St. Paul area. She is appointed as the Executive Director for the Canadian Society for Pelvic Medicine (CSPM), the Foundation for International Urogynecological Assistance (FIUGA), the International Society for Pelvic Pain (IPPS), the International Society for the Study of Women's Sexual Health (ISSWSH), the North American Society for Psychosocial Obstetrics & Gynecology (NASPOG), the Scientific Network of Female Sexual Health and Cancer (Scientific Network) and the SMSNA Foundation. She is appointed as Associate Executive Director for the International Urogynecological Association (IUGA) and the Sexual Medicine Society of North America (SMSNA).
Clients value Tessa for her relentless dedication, persistence, and eagerness to help them move forward as an organization. Tessa has volunteered with Junior Achievement (JA) by teaching a JA program and working side-by-side students to help them understand financial concepts, entrepreneurship, and careers. She is a member of the American Society of Association Executives (ASAE), the Council of Engineering and Scientific Society Executives (CESSE), and Association North in Minnesota.