Careers
Status Plus is growing steadily and if you are interested in working for a company that is characterized by its open culture, then we invite you to visit this page from time to time to see our available positions.
Open Job Applications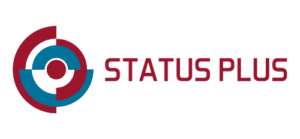 Job title: Administrative Assistant
Starting Date: June 1, 2019
Contract: 6-month contract with intent to hire
Hours per week: 32 or 40 hours a week (4 or 5 days/week)
Location: Burnsville, MN
Opportunities
We are always on the lookout for people who are committed to understanding our clients' needs and their businesses, and who are driven to work for our clients' success. The right qualifications are vital, but we place just as much value on business acumen, experience, and the ability to think outside the box.
If you think your skills and expertise can add value to Status Plus and its clients, please email your bio and/or resume to contact@statusplus.net If we feel there could be a match between you and the activities of Status Plus, we will keep your details on file so we can contact you in case any applicable vacancies come up.