Missy Render
Association & Communication Manager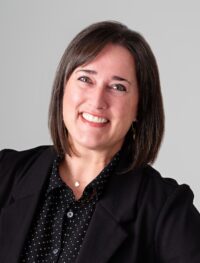 Missy holds a Master's degree in Counseling and Student Affairs from Moorhead State University. She spent 10 years working in for-profit higher education where she developed skills in conference and event planning, board/committee/faculty relations, budget coordination, and office administration. She also directly supported the President of the university.
In 2010 Missy joined the American Academy of Neurology, where she coordinated meetings for for-profit and non-profit boards of directors, editorial boards, and committees. She also had daily involvement with multiple medical publications, including managing the day-to-day operations of an audio CME program for neurologists.
Missy joined Status Plus in 2016. In her role as Coordinator, Association Services, she is actively engaged with association boards, and especially focuses on managing committee work and special projects. Her writing skills enhance the communications (emailings, newsletters, websites, social media posts, etc.) of the clients with which she works – the International Urogynecological Association, the Scientific Network on Female Sexual Health and Cancer, and the Canadian Society of Pelvic Medicine.
Missy is a member of the American Society of Association Executives. She and her husband live in a suburb of Minneapolis with one spoiled dog. In her spare time, she enjoys hiking, reading, gardening, and being on the water (canoeing, paddleboarding, kayaking, swimming, etc.).