Silvia de Maglie
Association Manager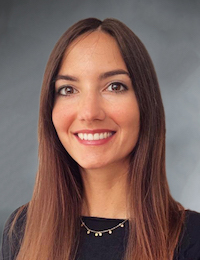 Silvia is a result-oriented Cognitive Science Major, experienced in research project, supporting the authoring of technical papers within the neuroscience field. She completed her M.Sc. in Cognitive Science at the University of Tübingen in 2016, and lived in Germany for three more years, working for a leading non-governmental organization in the field of migration.
She then moved to Singapore, where she was employed by the Italian Chamber of Commerce, a non-profit fostering business relations between Singapore and Italy. Here, in her role as Membership and Events manager, she contributed in the increase in number of associates, led digital marketing initiatives, and drove relationships with executives from 200+ corporate clients.
For two more years in Southeast-Asia, Silvia worked for a Cryptocurrency platform as Chief of Staff, managing relationships with the board, the leadership team and the wealthiest platform users.
Silvia now lives in Amsterdam since summer 2022. She worked for a year at a Fintech Association as a Senior Project Manager, then found her way to StatusPlus.
In her position as Association Manager, she aims at building meaningful relationships and providing ongoing support to the members of StatusPlus, driving projects through a deep understanding of their unique needs and goals. Ultimately, through customized educational programs and initiatives, she strives to make a positive impact on the medical community she serves and inspire individuals to lead healthier lives.